The Impact of Solar Lamp Posts in Africa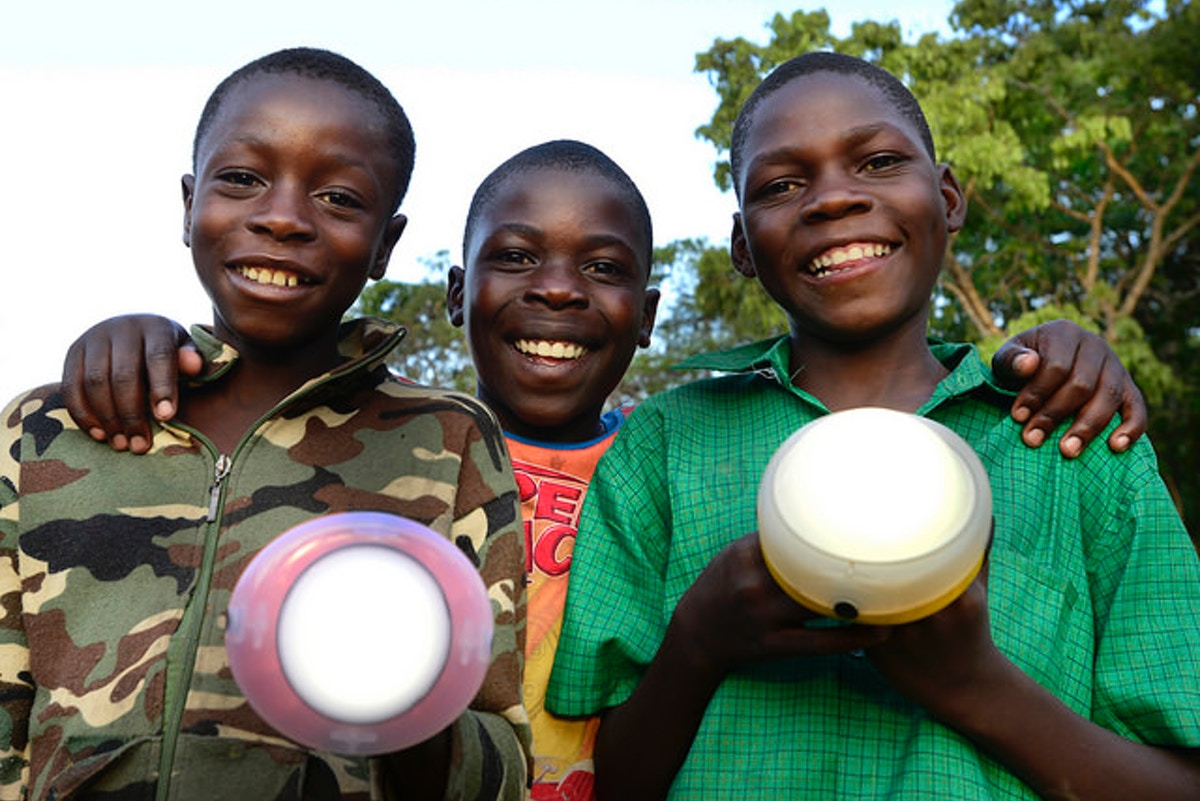 A few years ago, the idea of utilizing solar lanterns in the African Continent was shunned by a prominent African who thinks that the idea is only looking down on them and their poverty. Several people agreed to the notion of the said prominent African. However, after seeing the significant benefits of solar lamp posts, many Africans changed their minds.
The light provided by solar lamp posts is not merely for vision. It can also be used to power up mobile phones, improve the safety and overall quality of the African people, and enhance their productivity.
About a year ago, Israel joined the list of countries that supports the U.S. Government's Power Africa project. A team from Israel, currently led by the International Development Agency of the U.S., initiated an effort to double all access to power and electricity in Africa. The team aims to accomplish this by the year 2030.
Israel has already given support to the partnership that supports Power Africa. This 54-billion-dollar partnership has already helped give light to about 50 million people in sub-Saharan Africa.
Benefits of Solar Lamp Posts in Africa
Solar lamps have a huge impact on everyday life in many African cities. Watch this video below:
There are so many benefits that solar lamp posts bring to the African people. They include:
Enhances Security
Crime rates are significantly higher in Africa when the sunsets. With solar lamp posts, crime rates should drop since the light provided by lamp posts makes it harder to commit crimes and is detrimental to criminals. Additionally, with solar lanterns, people in Africa can now walk safely home during the night.
Studying at Night
Without light, reading and studying at night can be very difficult. This is especially if the students rely on kerosene, which is expensive and can cause fire hazards. On the other hand, solar lamp posts provide a stable source of light, allowing students to study at night without much difficulty.
It keeps Predators at Bay
In Africa, many residents are farmers and ranchers. These people raise livestock, such as chickens and cows. With the introduction of solar lamp posts, the residents note that the predators are now more hesitant to attack their livestock.
This is not an isolated incident. According to a study done, about 63% of the households had reported a reduction in the loss of livestock caused by wild animal attacks when they used solar lamp posts on their fences. The study further stated that, on average, each household had saved about 100 dollars.
It makes it Easy to Go to the Bathroom at Night
Because of the light that solar lamp posts provide, residents can now conveniently visit the toilet even at midnight. With solar lamp posts nearby, adequate lighting is provided, and going to the toilet at night is no hassle anymore.
Night Fishing
Most fishers in Africa use kerosene when fishing at night. Not only is this expensive, but it is also very inconvenient. Fortunately, solar lanterns allow fishers to navigate and fish at night with ease while saving money at the same time.
Night Activities
Night outs? No problem! For those who want to meet up and hang out with friends at night, solar lanterns can come in handy. Sometimes, children want to play and talk with their friends at night. With solar lamp posts providing light outside, people can hang out safely and with adequate light at night. Better yet, solar lanterns are safer than using kerosene lamps.
Charging Phones
Almost all solar lanterns nowadays come with a USB port that can be used to charge mobile phones, provided that the owner has a cable. This is not strictly exclusive to mobile phones only. Other devices that are compatible with the port may be charged as well. This is a very convenient feature. This means that people in Africa now have more access to phone usage, internet connectivity, and more.
Minimal Kerosene Usage
With the emergence of solar lamp posts, residents of Africa can now save a lot of money since they no longer have to buy kerosene. Generally, kerosene can be expensive to buy and comes with risks of fire.
While there may still be a few applications of kerosene, the shift to solar lanterns is significant enough that people may completely refrain from using kerosene as a source of light.
Conclusion
Solar lamp posts are undoubtedly beneficial to the whole of Africa. A lot of people have testified of the positive impact it brings to the entire continent. With the efforts of the team and the countries supporting it, the African continent may be transformed by this new technology.